Information for Consulting Engineers
Experience and flexibility…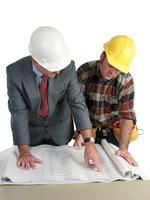 Over the years, Carville Switchgear has steadily built up relationships with consulting engineers both large and small.
With dedicated design engineers and years of practical experience, we can provide invaluable assistance at the design stage of a project. As well as carrying out site surveys to assist in assessing the most suitable switchboard solutions, we have a flexible approach to design facilitated by the fact that our metal work is individually designed for each project. This means we can build panels sized to your specific requirements and to your specification.
As well as specialized services such as modification and replacement of existing switchboards, we are able to supply a comprehensive range of products from 11kV supply transformers to Main LV switchboards right up to final distribution boards.
With new climate change concerns and carbon emission taking priority in many of our clients' minds, we are also able to offer products such as voltage optimisation, power factor correction and harmonic filtration all of which can be integrated into our switchboard designs.